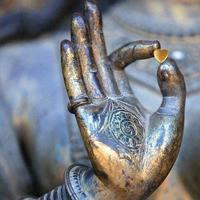 WEEKEND SHAKTIPAT BLESSING RETREAT
THE SECRET POWER OF CHIT SHAKTI
IN HONOR OF MUKTANANDA PARAMAHAMSA AND BHAGAWAN NITYANANDA OF GANESHPURI 
WITH SADGURU KEDARJI AND TEACHING STAFF
ON 10/30-11/1, 2020
Friday from 7 – 9pm
Saturday, from 9:45am – 5pm
Sunday, from 9:45am – 3pm
Extended Stays
Review our package offerings toward the bottom of this page, for extending your stay after this Shaktipat intensive.
This promises to be another transformational retreat occurring on the second full moon in this month of October. In this weekend Shaktipat Blessing retreat we honor the two great pillars of our living legacy and the Siddha lineage – Muktananda Paramahamsa and Bhagawan Nityananda of Ganeshpuri.
**All weekend Shaktipat Blessing Retreats are framed in lessons and methods contained in Sadguru Kedarji's 4 Pillars of Total Well-Being; The Spiritual Power, Improved Mental State, Emotional Resilience and Vibrant Health.
In this 2.5-day weekend meditation retreat Sadguru Kedarji's Shaktipat Blessing will be given. We will also examine the wisdom of the Nityananda Shaktipat Yoga living legacy through the wisdom of Muktananda and Nityananda, and how we can apply that wisdom to our daily existence to realize the indescribable Joy and Peace of the Self in every situation and circumstance. There will be a lot of chanting and meditation in this retreat. 
Additional Benefit
One month after this retreat, we offer you a Free, 3-hour retreat followup orientation. In this orientation that is scheduled at the end of this weekend retreat, you will experience an introduction to our mini courses that are scheduled year-round. This followup orientation is also designed to offer you any support you need in applying the methods taught in this retreat. **The retreat followup orientation is webcast live, for those who do not live in the region of our retreat center.
WHERE
This weekend Shaktipat meditation retreat will take place at Nileshwar Shaktipat Meditation, Wellness & Spiritual Retreat Center, 841 Boardman-Canfield Rd., Suite 302, Youngstown (Boardman), Ohio 44512. **This location is handicapped accessible.
**If you live outside the state of Ohio, you can request to attend this retreat remotely via live webcast. Contact us to request an application.
COST PER PERSON
$495 with accommodations
$385 without accommodations
INCLUDED IN YOUR ENROLLMENT AT NO ADDITIONAL COST
Vegan meals included at no cost. ($50 value)

Free participation in monthly teleconference satsangs each and every month, post retreat (priceless)

Free eBook, The Verses On Witness Consciousness by Sadguru Kedarji

The Free, retreat followup orientation.

A free subscription to our eNewsletter. You can safe unsubscribe at any time with one click.
If you want to enroll someone under the age of 18, contact us. If this is your first Shaktipat retreat with Sadguru Kedarji, you will receive and intensive questionnaire which you must submit for us to complete your enrollment. You will receive that after you enroll, and before your payment is processed.
Why Not Extend Your Stay!?
You can extend your stay for 2 or 3 days after the Shaktipat Meditation retreat ends. People do this to gain valuable support in beginning and sustaining the methods and instruction offered in the weekend retreat. In addition, coaching is offered in our well-being methods that include holistic healing and lifestyle approaches for vibrant health.
EXTENDED STAY PACKAGES – TWO OPTIONS!
EXTENDED STAY PACKAGE 1:

Monday and Tuesday after the weekend retreat. Check out by Wednesday morning.
An

Ecology of Well-Being

Assessment plus two, 90-minute private sessions with a certified Ecology of Well-Being practitioner. The private sessions include the experience of the Ecology of Well-Being healing modality for healing symptoms of chronic health conditions and disease.

One 20-minute private Darshan with Sadguru Kedarji. Darshan means vision of God or the Truth. A private Darshan with Sadguru Kedarji is a time when you can ask questions and get answers regarding your spiritual life and journey, while also discussing what needs to be addressed in your mundane life to support your journey to well-being.

A 60-minute Hatha Yoga class each morning that includes the practice of The Maharudra Awakening process taught in the Shaktipat Meditation retreat. This is followed by chanting and meditation.

A delicious, authentic vegan lunch is served each day. (Breakfast and dinner can be had at any of the many eateries close by.)
This package includes overnight accommodations for Monday and Tuesday evening at no additional cost.
EXTENDED STAY PACKAGE 2:

Monday, Tuesday and Wednesday after the weekend retreat. Check out by Thursday morning.
Everything in Package 1, plus the following:
An Herbal Remedy Consultation with a certified Soma Essential Healing & Well-Being practitioner.

1 Hydrotherapy herbal foot soak.

An Ion foot detox treatment.

2 Red light therapy sessions.
This package includes overnight accommodations for Monday, Tuesday and Wednesday evening at no additional cost. See explanation of the above therapies.
**View a Free online video to experience and learn more about our Shaktipat Meditation Retreat and Sadguru Kedarji's Shaktipat Blessing.