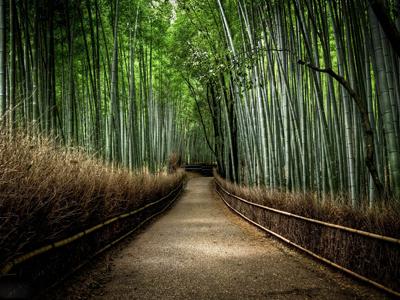 MANTRA IS GOD
Weekend Shaktipat Blessing Retreat With Sadguru Kedarji
October 6-7, 2018. Youngstown, OH.
Saturday – 9:45am – 5pm
Sunday – 9:45am -3pm
**This is a weekend Mantra Yoga retreat suitable for first-timers and seasoned yogis alike, in which Sadguru Kedarji's Shaktipat Blessing will also be transmitted. If you have never taken a weekend Shaktipat Blessing Retreat, this is the perfect one for you. People who have taken a Shaktipat Blessing retreat with Sadguru Kedarji before can also attend.
The great beings of our lineage all say that Mantra is God. This instruction and the direct experience of this utterance was no more prevalent than during the offering of the great Sage Muktananda Paramahamsa. Baba used to say, "Attribute everything to the Shakti. This Shakti enlivens everything, heals everything and ensures the goal of a human birth – Self-realization."
This Shakti of the formless Absolute is embodied in Mantra. Therefore, Mantra is God. On the annual celebration of the Mahasamadhi of Muktananda Paramahamsa, Kedarji's Guru, we offer a very powerful, transformational privilege of Grace.
Mantra Yoga Retreat
Immersion In Mantra! In this 2-Day retreat Shaktipat will be transmitted by way of immersion in the Chaitanya Mantras of our great lineage of Sages. The entire focus of this retreat will be
Immersion in Mantra Repetition

Long periods of Meditation

The Repeated practice of The Maharudra Awakening
Maharudra – The great force that destroys useless tendencies and eradicates all impurities.
Awakening – A movement of energy that purifies and invigorates.
What if you had one, simple 15-minute practice to energize your being and jump start your day, while making your mind quiet, healing your body, emotions and biology!? Well, it's here!
The Maharudra Awakening is a special approach to the ancient healing power of Prana (life force) that is directed throughout the body and subtle energy centers with specific breathing patterns, certain movements (mudras) and one-pointededness on witnessing awareness. This is combined with simple, powerful postures that, when practiced daily for only 15 minutes, deliver immediate physical and emotional stress relief and relief from symptoms of chronic illnesses.
The Maharudra Awakening is also an effective means of physical, emotional and spiritual rebalancing. Over time, with daily practice, it also begins to impact the cells and genes in such a way as to influence past karmic conditioning to free you from the cycle of contraction, anxiety and reoccurring illness.
Sadguru Kedarji will lead many sections of this retreat, which will also be led by staff teachers.
The mind is so fickle! In winter, it desires for summer. In summer, it desires for winter. When it does not have everything, it is unhappy. And, even when it attains everything it desires, it is still unhappy.
A restless mind cannot produce the kind of Peace, Joy, Centeredness, Groundedness and Happiness that is essential for individual well-being and the collective well-being of everyone on the planet. Well-being requires a mind that is free from agitation, worry, doubt, fear, anxiety and restlessness.
What if you had a simple, daily practice in which you could maintain the experience of a silent mind (in under 3 minutes), while making your mind sharper? Inside you there is an ocean of Peace, a wellspring of Joy and Inspiration that never runs dry. To experience this, you have to go beyond your mind and beyond your senses to That Witness to your mind and your senses.
This begins by making the mind quiet so that you can experience what we call your natural, free state of being, your True nature. So, a quiet mind is essential and a quite mind is a mind that recognizes that Mantra is God.
In this 2-day Shaktipat Blessing Intensive, Sadguru Kedarji's Shaktipat Blessing will be given. The secrets of Mantra Yoga will be taught and The Maharudra Awakening will be taught and practiced repeatedly. 
There will be extended periods of contemplation and meditation during this weekend Shaktipat Blessing retreat.
WHERE
This weekend meditation retreat will take place at Nileshwar, 841 Boardman-Canfield Rd., Suite 302, Youngstown (Boardman), Ohio 44512. **This location is handicapped accessible.